Hi, I wanted to share a project I've been working on with Elk Audio OS called the NeuralPi, which is a Raspberry Pi guitar pedal using neural networks to emulate real amps and pedals. It uses the HiFiberry ADC + DAC and the vst3 plugin was built using JUCE. It is open source on GitHub along with the cross compiled vst3 for Elk Audio.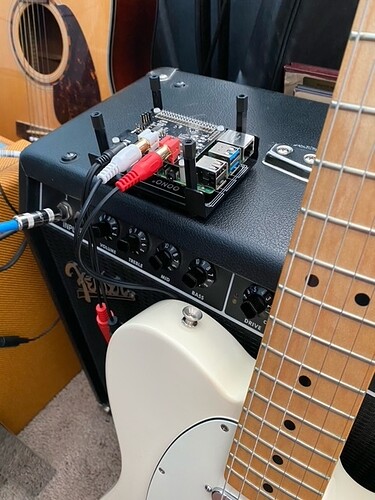 Here's a demo video on YouTube:

GitHub page:

And step by step build guide:
https://link.medium.com/dqFTfUwexgb
Currently the plugin running on Elk has no user controls, but I'm planning on adding these with an OSC interface, and eventually physical knobs. I'd like to thank Elk Audio for making this project possible! Looking forward to developing this further along with the open source community.
Thanks,
-Keith